For an updated list of Terrestrial Radio and Television stations (including websites & internet feeds) in this area please visit the 'General Directories' section back on the main 'Radio Directories' page. The directories in that section are regularly updated.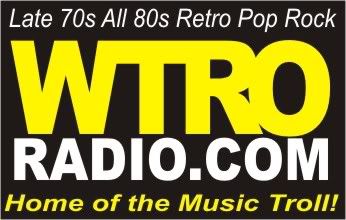 Wilmington, OH
Southwestern Ohio High School Sports Online
J.J. Huddle's Ohio High - Ohio High School Sports Stuff
Ohio Locker Room


Blanchester, OH

Clinton-Massie Falcons
Clarksville, OH
Sports Schedule

Wayne Football
Huber Heights, OH
Sports Schedule

Bobcat Football Online
Grandview Heights, OH
Sports schedule

St. Francis DeSales
Columbus, OH
Sports schedule

Elder Panthers
Cincinnati, OH
Sports schedule

Bobcat Basketball
Grandview Heights, OH
Sports schedule

St. Xavier
Cincinnati, OH
Sports schedule

Press Box Productions
Columbus, OH
Audio Archive

Hebron Christian School
Hebron, OH


Lakota West Sports
West Chester, OH


Lakota East Thunderhawks
West Chester,OH


ScoresBroadcast.com
Sidney, OH


LaSalle High School
Cincinnati, OH


Mason Comets
Mason, OH


Mother of Mercy High School
Cincinnati, OH


SportsJuice.com
Live feeds to many
sports events daily

iHigh.com
The High School
Internet Network

ATWSPORTSCAST.COM
Around The World
Sports Broadcasting Network

NHSBN.com
National High School
Broadcast Network
Information Radio 1610
Kettering, OH
RADIO.BeOnAir.com
Ohio & Illinois Centers for Broadcasting.
One office is in Cincinnati, OH

Westerville, OH

Columbus, OH
ABN - Ohio's Voice for Agriculture
BARN | Buckeye Ag Radio Network
Bearcast: University of Cincinnati Student Radio
Cincinnati, OH
WARN - Weather Amateur Radio Network
Cincinnati, OH
THE UNDERGROUND
Columbus, OH
OSU'S ONLY STUDENT RADIO STATION

Oxford, OH
WMSR Redhawk Radio
Oxford, OH
Southwest Ohio Fire & EMS Dispatch
Warren County, OH
HussieSkunk
Reynoldsburg, OH
The Ohio Channel
Columbus, OH
Ohio Jam Nation
Cincinnati, OH
Live365.com stations
Account registration may be required to listen to these streams.
Professional:
WINR 100.1 SMOOTHJAZZ4U.COM
Cincinnati, OH
JazzPlayerRadio
Columbus, OH
Other:
Into The Mystic
Columbus, OH
Radio Vietnam
Worthington, OH
Ultimate 70's Mixxx
Reynoldsburg, OH
Joke A Day Radio
Westerville, OH
The X Music Network
Columbus, OH
STAR 1079 The Mixxx
Reynoldsburg, OH
Jammin Old Skool Nrg
Cincinnati, OH
Online Folk Festival
Columbus, OH
Simply Show Tunes
New Albany, OH
Ear Candy For The Mind
Cincinnati, OH
primetime country
Springfield, OH
Congo Musica
Cincinnati, OH
ChargeRadio.com
Lebanon, OH
Industrial Oldies
Columbus, OH
CP Radio...Beyond FM
Pickerington, OH
Sweetwater Folk
Springfield, OH
TRoc's
Columbus, OH
Beautiful Christmas
Columbus, OH
AcoustiNation
Cincinnati, OH
Anime Stuff R
Dayton, OH
ROCKIN Chicks Radio
Gahanna, OH
**SWEETLIBERIA RADIO**
Columbus, OH
DJ Mike
Columbus, OH
Sounds of His Presence
Columbus, OH
There's HOPE
Middletown, OH
Power Pop Network
Columbus, OH
W.L.O.U. Blues & RnB
Batavia, OH
EdRadio - Cincinnati
Cincinnati, OH
The Soul & Rock Machine
Cincinnati, OH
Bethel Radio Dayton
Dayton, OH
Cringe.com
Columbus, OH
Westendorf Radio
Dayton - Beavercreek, OH
Last updated Monday 20 October 2008